We offer our customers comprehensive IT solutions and services that cover everything from simple applications to complex network solutions and highly efficient IT logistics solutions.
Why forcenet?
We support our customers in utilising digitisation as an engine for success and focus on individual solutions: from individual business cloud solutions to customer-specific customisation of SAP through to the procurement and configuration of hardware as a DELL OEM partner.
We endeavour to offer each of our customers a bespoke and unique solution that ensures maximum data security. Our ISO/IEC 27001-certification furthermore is a reflection of the quality of our processes and provides reassurance to our customers concerning our capabilities.
We focus on customer satisfaction, quality and on developing our competencies. An excellent customer relationship is more important to us than achieving rapid turnover.
We work with three state-of-the-art data centres in Nuremberg and Munich, which operate independently of each other and meet the highest requirements for data security, ranking them among the most modern IT centres in Europe. Multi-level security zones are under surveillance and video monitored around the clock. An access system with biometric components meets the highest security requirements in combination with other measures. These ultra-modern data centres are setting new standards when it comes to availability, security, cooling and power supply. We also monitor the systems from Regensburg through our Network Operation Centre (NOC). All three data centres are also RECS-certified and therefore guarantee 100% utilisation from renewable energy. The environment and its conservation is very important to us.
Jean Ora, founder, CEO and head of forcenet
In addition to all technical professionalism, he attaches particularly great importance to personal customer service.
We are certified business partners of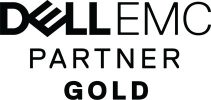 Dell
forcenet is a registered and certified Dell OEM Partner. We have many years of experience as an original equipment manufacturer (OEM) in the domestic market. As a partner of the IT provider DELL, which offers customers all around the world a complete portfolio of IT solutions, we support DELL customers and bring the manufacturer and customers together as a service provider. We believe that being an OEM partner means always acting from our customers' perspective. We take over the complete logistics and ensure that DELL components are configured, set up ready for use and – depending on the requirements – are in stock and delivered on time.

SAP
As an SAP Partner Open Ecosystem, we help our customers in the selection, configuration and implementation of SAP business solutions.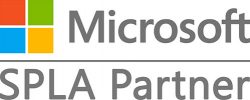 Microsoft
As a Microsoft SPLA Partner, we offer you a rental model for Microsoft licenses that is billed monthly. Another benefit of SPLA: You always use the latest program version.

Wildix
As a Wildix Gold Partner we support you in the selection, purchase, customisation and implementation of browser-based Unified Communications and VoIP products that are best tailored to meet your needs. We also provide service and support for your Wildix telecommunications solutions.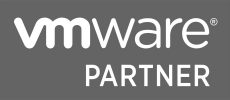 VMware
As a VMware Master Service Partner, we support our customers with expert knowledge and tools in system design, deployment and operation of their IT environment.